When it comes to CCTV, most security companies will simply offer a standard off-the-peg solution. That's not what we do at Infatech. We understand that every business has their own security needs, so our technicians will develop a CCTV solution that is ideal for your organisation and business model, offering the highest level of security, as well as any unique features to add more value to your business.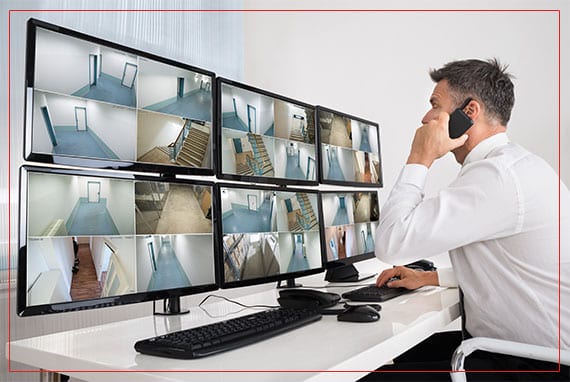 Watch what a CCTV system can do for you
CCTVs are an ideal deterrent, as not only do they allow you to keep an eye on your premises remotely and offer a record of evidence for any
incidents that do occur, they also act as a visual deterrent to would-be criminals. The mere sight of a CCTV camera is enough to put off a burglar.
They can offer other benefits too, such as monitoring employees and work processes, but again, only if you have the right set-up for your needs. At Infatech, we'll help you find the perfect CCTV system for your business, accessible from wherever you are in the world, with email alerts and mobile access. Moreover, with Infatech installing your system, we'll make sure you comply with all data protection law.
- Remote surveillance
- Proven visual deterrent
- Ideal for integrating with other systems such as access control
- Customisable for every type of residential and commercial application
- A wide range of models available, including Honeywell, Arecont Vision and Avigilon
- Available customised with the latest features such as facial recognition